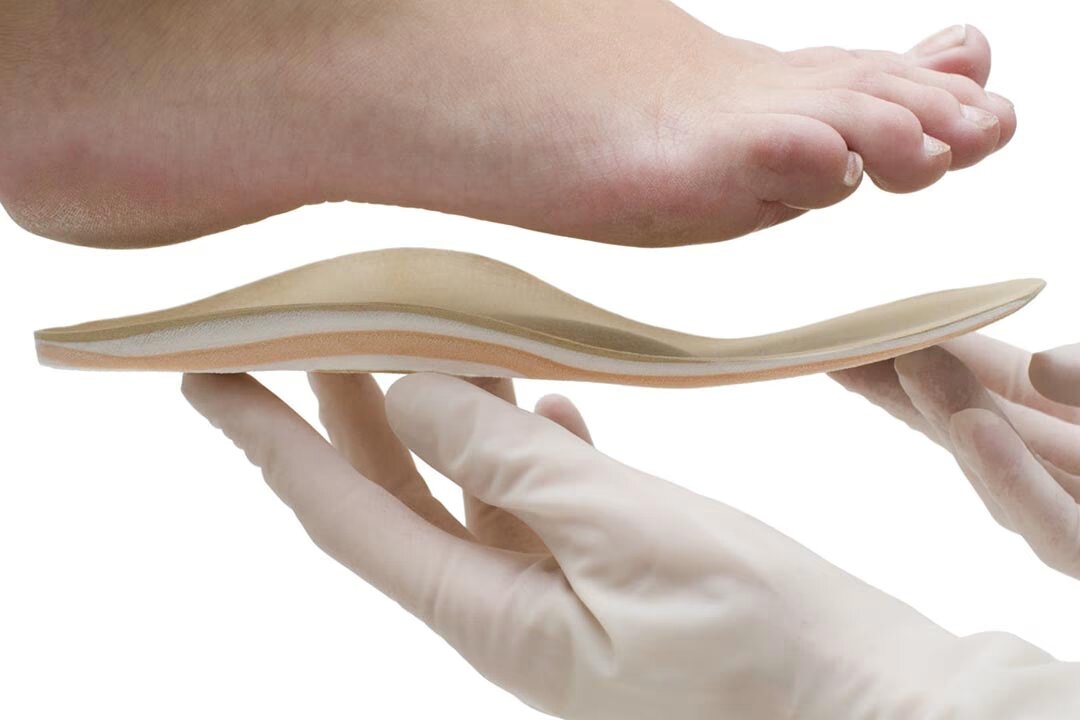 WHAT ARE CUSTOM ORTHOTICS?
Orthotics are an appliance that goes into a shoe-think closer to the insole of a shoe that can be moved from shoe to shoe (not visible to the public). Orthotics can be worn in a variety of shoes including running shoes, hiking shoes, dress shoes, snow boots, golf shoes, ski boots, and more.
Orthotics are also vastly different from the insoles that people buy at the grocery store or drug store- because those are more for extra padding or comfort, but do not help with function of the foot.
Sometimes people confuse orthotics with orthopedic shoes which are a very bland but supportive shoe type that is frequently worn for increased support and rigidity. These shoes are not adjustable.
The most common orthotics you will come across are arch supports, heel liners, and foot cushions.
Custom foot orthotics prescribed by a podiatrist decrease foot pain and improve function. Custom orthotics are designed to support and comfort your feet specifically and help improve the joint position and function of your foot's specific anatomy thus improving the mechanical performance of your foot.
Prescription orthotics, like the ones prescribed by the foot doctors at Rocky Mountain Foot & Ankle, are crafted for your feet and no one else's. Our orthotics are only manufactured after we have conducted a full evaluation of your feet, ankles, and legs so that the orthotic will accommodate your unique foot pathology and structure. Your custom orthotics will match the contours of your feet specifically and are designed for the way you move.
Custom, prescription orthotics are divided into two categories:
Functional orthotics

Usually crafted of a semi-rigid material like plastic or graphite, functional orthotics are used to treat foot pain caused by abnormal motion. They are also often used to treat conditions such as shin splints or tendonitis.

Accommodative orthotics

These are softer and provide additional support and cushioning to the feet. They are often used to treat diabetic foot ulcers, painful calluses on the bottom of the foot, and other uncomfortable foot conditions.
Rocky Mountain Foot & Ankle uses custom orthotics to treat foot problems such as bursitis, diabetic foot ulcers, plantar fasciitis, tendonitis, foot, ankle, and heel pain, and more.