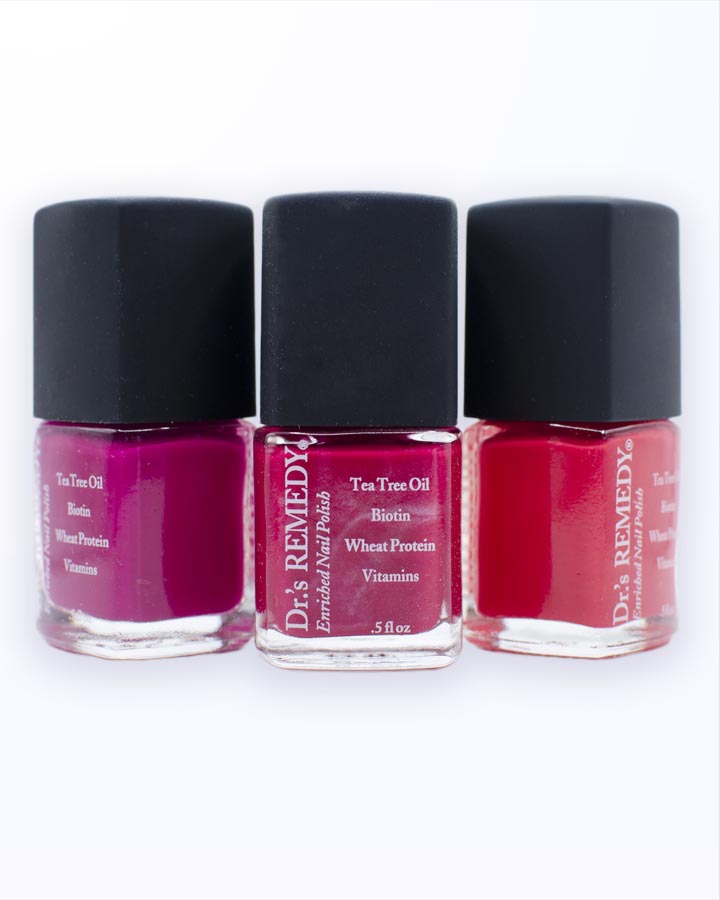 Dr's Remedy Enriched Nail Polish is available in a kaleidoscope of over 45 vibrant shades. Now available in Nail Polish Color Trios. Combine any three colors we carry.
Enriched with nourishing natural actives like biotin, tea-tree oil, garlic bulb extract, lavender, wheat protein and vitamins.
Dr's Remedy combines the best of beauty and science to create a non-toxic collection of polishes that are as gentle on nails as they are on the world around us.
The entire line is designed to be both water and oxygen permeable, allowing nails to heal and retain their best condition.
These multitasking lacquers can help take your manicure to the next level. Best when paired with one—or more—of our exquisite treatments (BASIC Base Coat, HYDRATION Clear Moisturizing Treatment, MODEST Matte Unisex Top Coat, or TOTAL Two-In-One).