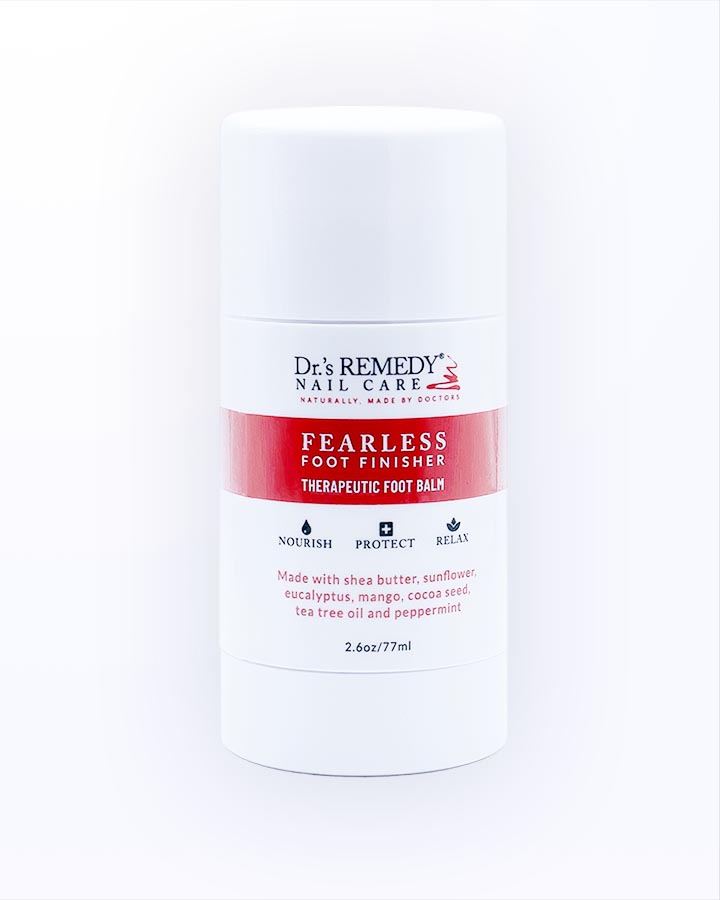 FEARLESS Foot Finisher Therapeutic Foot Balm. From itch to ache, from odor to infection, this therapeutic, nourishing, quick absorbing rub has it covered.
Sunflower, Eucalyptus and Peppermint, help this therapeutic roll-on foot balm nourishes and helps soothe tired feet. Tea Tree Oil and Eucalyptus combined with the deodorizing powerhouse FreshstatTM Preservative help heal ailments such as Athlete's Foot.
The moisturizing ingredients of Shea Butter, Cocoa Seed and Mango help smooth and soften the skin, all known anti-aging ingredients. Add this superstar balm to your daily routine for hydrating, healing and healthy results.